All-In-One Website Design & Digital Marketing
Ready to Transform Your Website and Dominate the Digital Landscape?
Having a user-friendly and visually stunning website is no longer enough. It's essential that your website gets seen by your target audience. That's where our all-in-one website design and digital marketing packages come in.
Packages Starting at
$349 per month
Packages that Work for Your Budget
No surprises. You'll never have to fuss over a price list again! Our flat rate covers everything you might need.
Website Design & Digital Marketing Packages
Search Engine Optimization
Social Media Optimization
Ongoing Audits, Keyword Research & Competitor Research
Up To 4 Social Media Posts Per Month
Up To 3 Citations
Quarterly Meetings
All Web, Graphic, Content Design & Creation
Web Hosting, Security Updates & Management
Quarterly Site Updates
All Features & Services in the BASE PLAN
Up To 10 Social Media Posts Per Month
Up To 6 Citations
Up To 3 Pillar Content Articles Per Month
Monthly Meetings
Monthly Site Updates
PPC/Ad Management Fees Included
All Features & Services in the BASE PLAN
Up To 20 Social Media Posts Per Month
Up To 10 Citations
Up To 6 Pillar Content Articles Per Month
Bi-Weekly Meetings
Weekly Site Updates
PPC/Ad Management Fees Included
Includes Up To $100 Per Month in Advertising Credits
With our comprehensive packages, we take care of every aspect of your online presence. From building a new website that perfectly captures the essence of your brand to providing top-notch hosting services that guarantee optimal performance and reliability – we've got you covered. But it doesn't stop there.
Our team of experts excels in SEO (Search Engine Optimization), ensuring that your website ranks high on search engine result pages. We'll work closely with you to create engaging and informative content that not only resonates with your audience but also enhances your website's visibility.
In this era of social media dominance, we understand the importance of leveraging these platforms effectively. Our package includes social media posting and optimization services, allowing you to engage with your followers and build a strong online community.
And for those who want to amplify their online presence even further, our bigger packages offer PPC (Pay-Per-Click) advertising. With carefully crafted campaigns tailored specifically for your target audience, we ensure maximum exposure for your brand.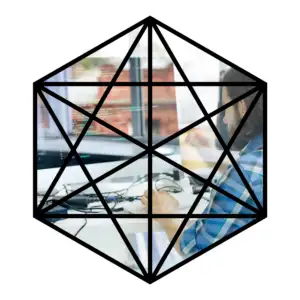 What sets us apart is not just our comprehensive offerings but also our Chief Marketing Officer, Amanda Bernard. As an award-winning marketer with years of experience under her belt, Amanda's knowledge and expertise will take your digital marketing strategies to the next level. Her insights will help you stay ahead of the competition and achieve remarkable results.
Don't settle for less when it comes to your online presence. Let One Click Technology Group be your partner in creating a user-friendly, beautiful website that gets seen by the right people. Choose our all-in-one website design and digital marketing packages and experience the difference. Contact us today to get started on your journey towards online success.
See what our clients say
Testimonials
We have been a customer of One Click Technology for about 10 years. Prior to using One Click, we had used multiple different IT companies or individuals. Switching to One Click technology was a good decision on our part. When you stay with a company or a service for this amount of time, it speaks volumes. We know that any time we are struggling, they are a phone call away. They have always been there when we needed help or advice. They are always willing to guide us keeping us on track.
One Click Technology Group is a Lifesaver! They constantly respond in a timely manner to all our Tech needs. We are a small business and do not have an IT Dept. The staff knowledge and expertise is priceless as they have helped our success for over 15 years. They have proven time and time again to be trustworthy and have our best interests at heart. They will continue to be our first call when we require tech support. I highly recommend anyone that needs Support and innovation, contact them for the Right solutions.
When looking for a new design firm for our dated website, we were overwhelmed with the number of options available. OCTG was suggested to us through a mutual contact who was familiar with their previous work. They worked with us to produce a great, modern design and trained our staff in performing the updates we require to make sure it always has the latest information about our company.
We've had a couple of instances where a hard drive crashed and died. Fortunately, our data on those drives was backed up with OneClick. Once we got a new hard drive, the OneClick technician was able to restore our data and we were up and running in short order. We are a long-time client with OneClick and are more than happy with all our services and tech support. Matt, Amanda and their team are not only knowledgeable, but very friendly and easy to work with. I would highly recommend them!
Prev




Next