Let's end the year right
2022 Holiday Specials
From our Team at One Click Technology Group
Happy Holidays
Every year we hand pick businesses to take advantage of our end of year offers. This year we have selected 108 companies from the Cleveland and Youngstown area including your Company. Enjoy the savings! Let us know how we can help reduce your IT, MSP and Marketing spend in 2023. 20% EnVault Cloud Backup and Recovery
Whether you need 1 TB or 100 TB, with our HIPAA and SOC compliant backup and recovery software you data will be secure. Free SEO Audit
From site speed and meta descriptions, to page authority and backlinks, our team will put together a comprehensive report tailored to your business. Free License and Site Survey
One of our IT technicians will come to your facility and complete an extensive IT survey testing everything from speed to security.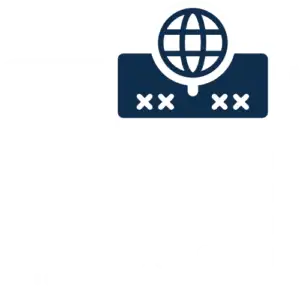 Free VoIP Phones
Get free phones with any service plan. VoIP combines a feature rich business phone system with the integrated mobile and desktop apps that allow for wherever, whenever communication.
Claim Your Offer
Just add your contact information and select which offer you are interested in and our team will get back to you. Happy Holidays!
2022 Holiday Offers Terms & Conditions
EnVault – Discount applies only for new customers for the 2023 period (12 month term). For customers that have a need for more than 1TB/mo, let us know for a custom discount.
Free SEO Audit – Limited to one web domain property (one web site) for new customers only.
Free License and Site Survey – Limited to new customers only. Maximum time onsite limited to 2 billable man hours.
Free VOIP Phones – Limited to new customers only with a new 12 month agreement for VOIP services. Contact a solutions consultant for details.
See what our clients say
Testimonials
We have been a customer of One Click Technology for about 10 years. Prior to using One Click, we had used multiple different IT companies or individuals. Switching to One Click technology was a good decision on our part. When you stay with a company or a service for this amount of time, it speaks volumes. We know that any time we are struggling, they are a phone call away. They have always been there when we needed help or advice. They are always willing to guide us keeping us on track.
One Click Technology Group is a Lifesaver! They constantly respond in a timely manner to all our Tech needs. We are a small business and do not have an IT Dept. The staff knowledge and expertise is priceless as they have helped our success for over 15 years. They have proven time and time again to be trustworthy and have our best interests at heart. They will continue to be our first call when we require tech support. I highly recommend anyone that needs Support and innovation, contact them for the Right solutions.
When looking for a new design firm for our dated website, we were overwhelmed with the number of options available. OCTG was suggested to us through a mutual contact who was familiar with their previous work. They worked with us to produce a great, modern design and trained our staff in performing the updates we require to make sure it always has the latest information about our company.
We've had a couple of instances where a hard drive crashed and died. Fortunately, our data on those drives was backed up with OneClick. Once we got a new hard drive, the OneClick technician was able to restore our data and we were up and running in short order. We are a long-time client with OneClick and are more than happy with all our services and tech support. Matt, Amanda and their team are not only knowledgeable, but very friendly and easy to work with. I would highly recommend them!
Prev




Next